February — July 2013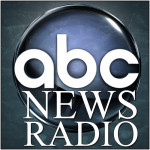 My first job in journalism was a permalance gig at ABC News Radio as an associate producer of web content. During my stay at ABC before leaving to go to graduate school, I wrote approximately 25 short stories daily for local ABC News Radio affiliates' websites nationwide. I also covered national and breaking news on weekends, including 2013 crash of Asiana Airlines Flight 214 and tornado touchdown in Moore, Oklahoma. The job was a great entry point into journalism, as it had me working weird hours, on a constant search for stories, and drilled down the essentials of AP Style. Most of the local stories I wrote for the site have since been eaten up by a CMS change, as far as I can tell, but here are a couple that I saved that stood out.
Man Arrested After Blowing Up Porta Potty in State Park
(SAN MIGUEL, N.M.) — State Police have arrested a man who blew up a state-owned porta potty in a state park after stuffing it with explosives.
Police received a call from the  Conchas State Park Superintendent on Monday saying that there had been an explosion, and that large plumes of black smoke could be seen coming from north of the camping area. The blast had totally leveled the porta potty, sending toilet debris as far as 30 yards away from the blast site.
Witnesses saw a black Infiniti sedan leaving the area, and police were able to follow this lead and arrest 42-year-old Todd Parey.
Parey accepted responsibility for the damage and admitted to purchasing the ingredients and building the explosive device. According to police, Parey said he "liked messing around with explosives and did not intend to hurt anyone."
Parey has been charged with dangerous use of explosives, possession of explosives, and criminal damage to property.
Originally published April 3, 2013
Woman Allegedly Abandons Child to Attack Man over Child Support
(DALLAS) — Dallas police arrested a woman who abandoned her child in a car at a bar while she allegedly attacked the child's father over child support issues.
Diana Salinas, 28, drove to a bar on Gilpin Avenue with her 2-year-old son to meet with father Oscar Pacheco and discuss child support at 1:45 a.m. The two began to argue, and when they left the bar, police say Salinas scratched and kicked Pacheco, causing him to bleed.
Pacheco quickly fled in his truck and drove to his home a short distance away. When he parked, Salinas, who had managed to hide herself in the bed of the truck, hopped out and broke his passenger side rearview mirror. Pacheco hid inside his home, and Salinas eventually left.
Meanwhile, her 2-year-old son was still inside her vehicle at the bar's parking lot.
Salinas called some friends to go pick up her son, but when they arrived the child was gone. They called 911, and officers found the boy at 8:30 a.m. at some witnesses' nearby apartment. The witnesses said they noticed the child inside the car and waited for 40 minutes for a parent to show up. When nobody came, they took the child home with them.
Child protective services took custody of the boy, and Salinas was arrested and charged with assault family violence and abandoning a child.
Dallas Police also encourage anyone who finds an abandoned child to call 911 immediately.
Originally published July 8, 2013
LAPD Searching for 'Asian Wig Bandit'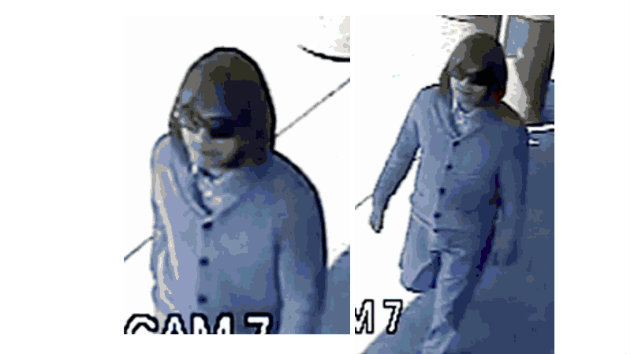 (LOS ANGELES) — The Los Angeles Police Department is offering a $25,000 reward for information that leads to the capture of the so-called "Asian Wig Bandit," a man who has robbed several businesses since December 2012.
Police say the suspect walks into business dressed as a woman wearing a wig and sunglasses. He then pulls out a handgun and demands the employees give him money and jewelry. On one occasion he is said to have Tased an employee.
The "Asian Wig Bandit" is thought to be behind 15 robberies throughout Chula Vista, Glendale, Los Angeles, Rancho Cucamonga and West Covina since December 19, 2012.  He targets businesses that specialize in money transfers to the Philippines.
"This bandit presents a serious threat to the public," said Mayor Eric Garcetti. "The City is offering an award to help capture this criminal. I want this bandit identified, caught, and convicted before his crimes escalate."
The suspect is described as an Asian male, between 25 and 30 years old. He stands 5 feet 9 inches tall and weighs between 160 and 180 pounds. He wears his signature blond or black shoulder-length wigs when he commits robberies, and drives a beige or light-colored a BMW SUV, possible "X5."
Originally published July 1, 2013