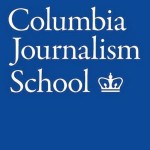 I graduated with honors from the Columbia University Graduate School of Journalism in May of 2013. During my year at Columbia I focused on print and web journalism, though I also took entry-level photojournalism and audio classes. My classes included Narrative Writing, which saw the class write in-depth features on  a 22-year-long toxic tort case in the Bronx; along with further classes in environmental reporting, film criticism, data journalism, and audience engagement. A handful of clips from my time at Columbia are included below.
My Narrative Journalism Class wrote a series of longform profiles of the various plaintiffs, experts and lawyers involved in a toxic tort case in the Bronx that took 22 years to settle. I poured through hundreds of pages of legal documents and spent several hours on the phone or face to face with the doctors and scientists who studied the cause of wave of childhood cancers that struck a community near an illegal dumping site.
The full website with all the stories can be found here. My article focused on the plaintiffs' expert witnesses – their experiences and the debate over the science at the heart of the case. It can be read here, though I highly encourage everyone to visit the full site and read my classmates' stories for a more complete understanding of this case. I  took the lead on creating the landing page for these stories, and made all the graphics in Photoshop.
On assignment in my reporting class was a profile of a recently deceased person, forcing us to look for good secondary sources and write the ultimate "Frank Sinatra Has a Cold." I wrote a piece on Bill Vitiello, a BID Director and former NYC Sanitation worker who helped reinvent Brooklyn's DUMBO neighborhood. The profile was published on the blog DUMBONYC.