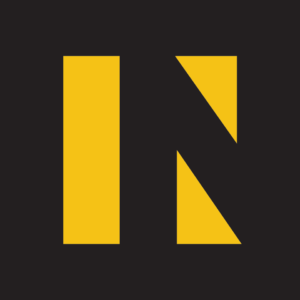 I started at Inverse in September of 2016, taking a role as the weeknight editor for the fairly new startup that covered science, technology, entertainment, and pop culture, all with a slightly geeky and forward-thinking spin. While working nights, I wrote for every section, listening in to Apple earnings calls, deciphering wonky streams of rocket scientist conferences, and doing real-time TV coverage of several shows that were popular with Inverse's readership.
After about six months, I switched to days and took a new role, that of the entertainment news editor. The breadth of knowledge and variety of coverage I'd picked up working nights helped me lead a team of passionate pop culture writers, making sure we were quick to hit news and working to develop additional angles for takes and follow-up reporting to take the story a step further. A selection of some of my most memorable work is below.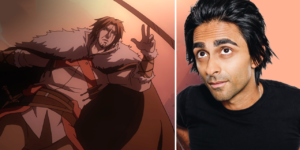 The Plan for 'Castlevania' Season 2 Is In Motion
When Netflix's Castlevania premiered, fans were astounded — had creator Adi Shankar pulled of the first successful video game adaptation? I spoke with Shankar, who is a heck of a character, about what went into Season 1, cryptic plans for Season 2, and why "we made it for the fans" can actually be a good thing. Read the full story here.
Monkey Sure Throws a Lot of Shit at You
This is an account of my experience with a video chat app that was popular with the youth for a hot second. It has an emoji for a logo, which means it's "cool," but it's also a video chat app for teens, so it's a horror show. Also, the .GIF I created for this story might be my favorite header image I've ever made.. Read the full story here.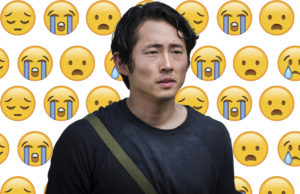 What Watching Your Favorite TV Character's Death Does to Your Brain
In the wake of Glenn's infamous death at the hands of Negan and his baseball bat on The Walking Dead, I spoke with psychologists and pop culture scholars about this history of character deaths and what, exactly, is going on when fans "grieve" for fictional characters. Read the full story here.
I Tried to Become Friends With BP's New Gas Station Bot. He Sucks.
BP thought that what millennials are missing from the gas-pumping experience was an annoying interface who would play dope tunes and offer up bogus trivia questions. I borrowed my editor's car to spend some time with "Miles," and found that he wasn't even a good gimmick. Read the full story here.
Evil Captain America Lifting Mjölnir Has Major Nazi Connections
In the summer of 2017, Marvel published an event comic series that saw Captain America, who almost a year earlier had been secretly turned into a loyal adherent of the evil, Nazi-adjacent group Hydra, take over the world. It was a controversial story for many reasons, but at one point, HydraCap lifts Thor's hammer. I talked to experts about what a loaded can of worms that was, since historical Nazis loved Norse myths. Read the full story here.
Bill Nye Is Sisyphus, and He's Going to Try to Save the World
The title of Bill Nye's Netflix show wrote a check that would prove impossible to catch. In this essay, which hit the front page of Reddit, I looked at what, really, Nye could expect to do with a TV show beyond preach to the choir. Read the full story here.
What Was Up With the Revenge Porn in the 'Power Rangers' Movie?
The Power Rangers movie reboot was a confusing entity in many ways, but the most baffling was the film's wrong-headed depiction of revenger porn. In this essay, I unpacked the problematic plot line. Read the full story here.
When Would a Zombie Lose Its Penis?
Okay, so, Inverse has an ongoing series of articles that we like to call "Fictional Dicks." For this entry, I talked to forensic experts and self-described zombie experts about the science of decay, and what that would do to one of the walking dead's junk. I also drew the original art for the story. Read it in full here.