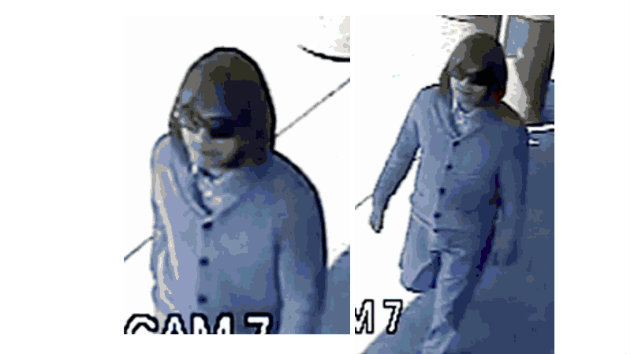 (LOS ANGELES) — The Los Angeles Police Department is offering a $25,000 reward for information that leads to the capture of the so-called "Asian Wig Bandit," a man who has robbed several businesses since December 2012.
Police say the suspect walks into business dressed as a woman wearing a wig and sunglasses. He then pulls out a handgun and demands the employees give him money and jewelry. On one occasion he is said to have Tased an employee.
The "Asian Wig Bandit" is thought to be behind 15 robberies throughout Chula Vista, Glendale, Los Angeles, Rancho Cucamonga and West Covina since December 19, 2012.  He targets businesses that specialize in money transfers to the Philippines.
"This bandit presents a serious threat to the public," said Mayor Eric Garcetti. "The City is offering an award to help capture this criminal. I want this bandit identified, caught, and convicted before his crimes escalate."
The suspect is described as an Asian male, between 25 and 30 years old. He stands 5 feet 9 inches tall and weighs between 160 and 180 pounds. He wears his signature blond or black shoulder-length wigs when he commits robberies, and drives a beige or light-colored a BMW SUV, possible "X5."
Read On ABC News Radio: http://abcnewsradioonline.com/los-angeles/lapd-searching-for-asian-wig-bandit.html#ixzz2iGsqv295
Originally published July 1, 2013